A Song of the Angels at the Nativity of our Blessed Saviour is perhaps the most popular – it's certainly the most parodied – of all Christmas carols.
You might know it by another name, for it begins 'while Shepherds watched their flocks by night …' and then (in its authorised version) continues to describe the moment when angels told them of the birth of 'a Saviour, who is Christ the Lord'; or (in a version sung by school children everywhere) it explores the exemplary sanitary habits of first century herdsmen.
One of the reasons for its popularity is that While Shepherd Watched was the first carol authorised to be sung in English protestant churches after the Reformation. It was annexed to an approved version of the psalms, newly issued in 1700, and ever since then churches have echoed to Nahum Tates' close and scriptural paraphrase of the Gospel of St Luke, set to music – usually to a tune by Christopher Tye.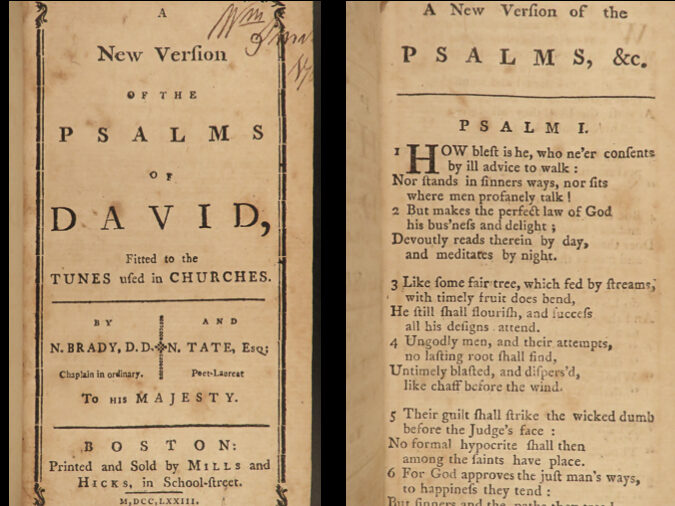 Churches have echoed – and pubs and streetcorners and homes and all the other places carols were sung too, beyond the puritanism of the official authorities under and shortly after the Commonwealth.
Carols like this one were the first bringers of a joyous Christmas spirit into Anglican worship. Carols like this one revived an experiential awareness of the Christmas story at and after a time when even churches risked forgetting how to tell that story in a way that connected to a spirit of rousing community rejoicing, and therefore to spread its good news beyond our ancient walls.
Although we usually call it While Shepherd Watched, its formal name is much more appropriate – to its words; and to the purpose of the carol in our retelling and remembering of the Christmas story.
That's because this carol proclaims the good news sung by the Angels at the Nativity of our Blessed Saviour: and that news is being proclaimed not just to shepherds some 2000 years ago, but by you and to all humankind, on this day; and whenever we sing carols.
Whenever we sing carols we stand alongside the angels as well as the shepherds.
We ourselves become angels when we sing carols – no matter how untunefully – for an angel is a messenger of God's joy, bringing the news of a saviour who is Christ the Lord to earth.
We don't just hear words of hope given to all creation in this carol; we broadcast them to the whole world too.
Putting it like that, to sing such a carol may feel like an unfamiliar and extraordinary action; that we are making an intimidating and public statement of sure faith. Just as Luke says of the shepherds that they feared a great fear in seeing and hearing the words of angels; so we may fear a great fear in claiming their certainty to possess such good news.
But fear not, for this good news is not our possession alone. To sing of glory to God on high, and to the earth peace is to share a powerful and intimidatingly hopeful message. It is also to simply allow our voices to be joined with those of others.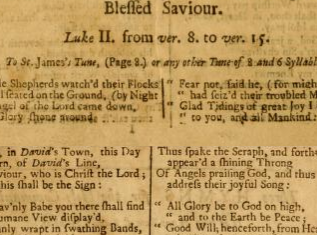 We sing alongside the sentiment of other carols, like those we are singing in our service this morning which reflect a long tradition of Christmas music. Sometimes these have been rescued and returned to the churches after a great period of neglect, like Unto us a Boy is Born, which was originally written in the 1400s.
We sing alongside the words of scripture, dating far further back in time, to the first Christian believers; almost to the lifetime of Jesus himself, which bring an inheritance of an incredible body of historical material and poetic, prophetic insight, into our lives still.
We sing alongside the way that the world itself is an eloquent yet silent witness to God's care and desire for the flourishing and growth of all his people: our song is alongside the shining voices of the stars serenading from the heavens the earth's beauty beneath them.
We sing, echoing the presence of the gentle Word of God himself spoken among us: alongside the reconciliation of all things that was brought together by the presence of God, himself: birthed in David's town; born of David's line; wrapped in bands of cloth and laid in a feeding trough, because the common rooms of the house where his parents stayed were crowded.
As angels then, let us not be intimidated to sing of what has been shared with us: and to join with many other voices, and with the confidence of God's reconciling love, to bring glad tidings of great joy to all humankind, the glory of which shall never cease.